Wheel Repair Colour Matching
The wheel repair process would not be complete without a matching finish on the wheels.
The challenge within the wheel repair industry with colours is that manufacturers often dont provide colour codes for wheels.
This is a positive, because unexperienced spray painters will struggle to grip the wheel repair art and reveal who the professional painters are.
But even the best of the best will come across some wheel colours which they fail on.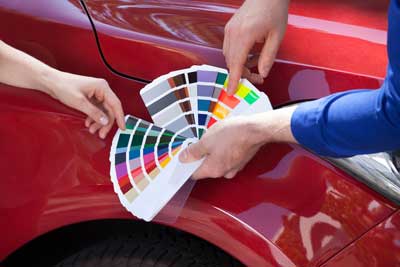 The most challenging wheels to match are undoutably shadow chrome and dark agent grey/blue/silver gunmetal shades.
At Wheel Buddy we have almost perfected the art of blending the paint so that only the damaged area is painted and blended allowing the colour to have a gradual let off , preserving the majority of your factory wheels and ensuring a good match.
However for this to work well the damage has to be confined to the outside of the wheel.
In most cases respraying any other colour aside from black or white , if re-spraying the whole entire wheel is not likely to be or ever guaranteed to be a 100% match.
The solution for wheels which need a full repair and entire rim painted is to actually either paint both rims on that side of the car or go for a colour change and do all 4.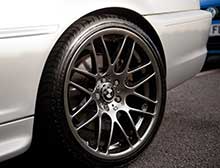 Colour matching by eye can be excellent but in my professional opinion almost impossible to get a side by side match by eye on some of the unique wheel colours out there if having to do the entire wheel.
If you would like any advice on your wheels dont hesitate to call or email us.

Learn more about our Wheel Repair Process