Wheel Buddy Melbourne
A passion for automotive restoration
At Wheel Buddy Melbourne we pride ourselves on our customer service and our quality of work.
Being in the Auto trade and restoring cars as a hobby has meant seeking out people for various automotive services,
This includes : Paint , Upholstery , Engine and Mechanical and Performance Specialists.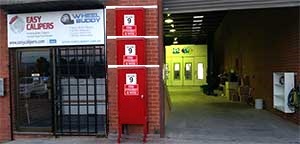 What we found is that the best work came from places that actually had an interest and passion for cars firstly and ofcourse a passion for their trade.
With that in mind we have applied our own interest in restoration and turned it into a business for wheel repair and wheel painting.
We specialise in Wheel Repair and Painting in Melbourne

At Wheel Buddy the reality is that we can really paint or restore almost anything you bring us , but we chose to focus on the alloy wheel repair and brake caliper painting market.

With each repair we offer a warranty of 2 years and we only use products which we can stand by.

Our Mipa spray paint system ( German Made) is the backbone of the business , allowing us to mix up any number of colours or combinations in all forms of finishes , metallics , pearls , gloss and satin finishes.

We find using quality products provides a longer wearing finish and more importantly vivid gloss finishes and brilliant vibrant colours.



Current Hobby Build
1984 V8 VK Berlina Wagon
This car was purchased from Ron , a nice older bloke who had owned it for a long time and looked after the car well , it ran good and had very little to no rust , all the parts were there and it was all original. This is an important factor in choosing a project car. Car was paid for and picked up from Moorrabbin.

Coincedentally enough , when I was around 19 / 20 yo , I owned a vk wagon , a white one and a v6 at the time and it was also back then purchased from the same suburb, so talk about coming full circle.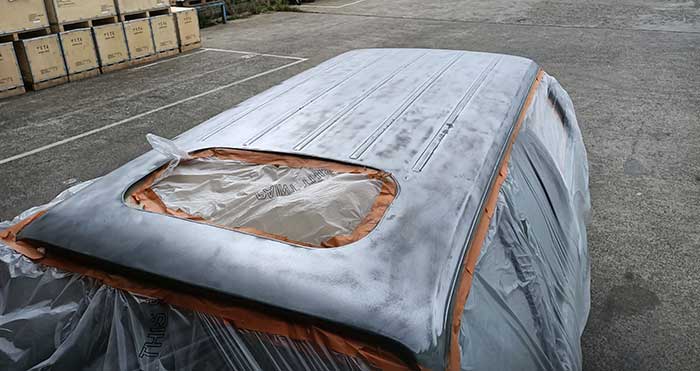 The main issue with the car was the pitting or little pimples in the paint which was the very start of tiny spots of rust. I set to work stripping the body to bare metal and rectified the blisters also exposed very little spots of rust which was great for a car this age.

After some welding in and patching up the original screw holes in the roof ( duh ) what a crazy design to drill into the roof. Anyhow some spot welding sorted that out.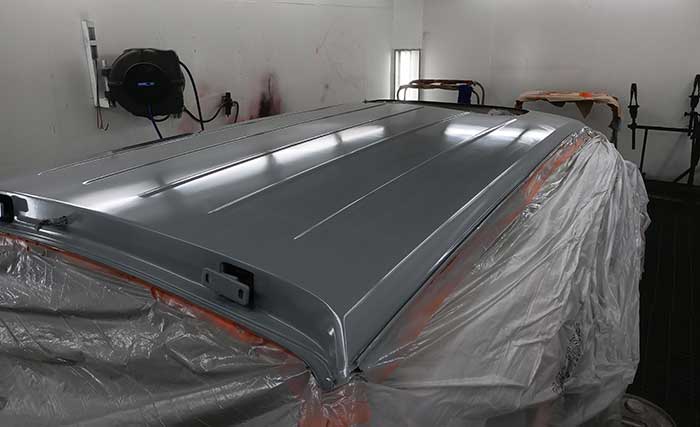 Following this we did some basic filler work on obvious flaws and spots that needed it and proceeded to deoxidize the bare metal and cover everything in 2k EPOXY as our foundation.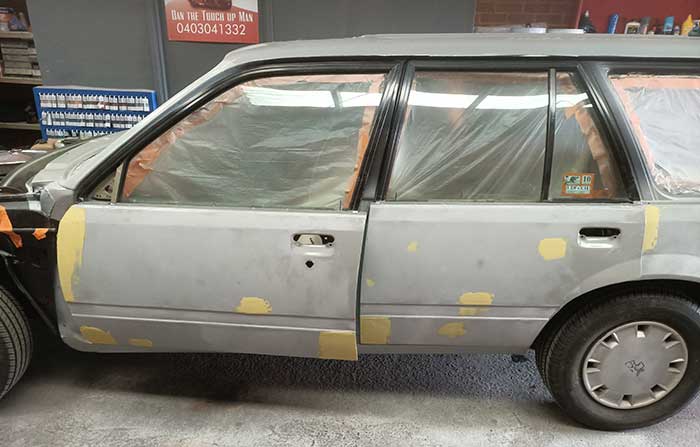 This EPOXY coating sealed the cars fate and officially made it a survivor to go on for its next chapter of life. After the epoxy was cured we block sanded the entire car to reveal minor imperfictions and repaired them as necessary. Then came the 2k Primer coating , a resting period and finally the sanding and painting of the main shell.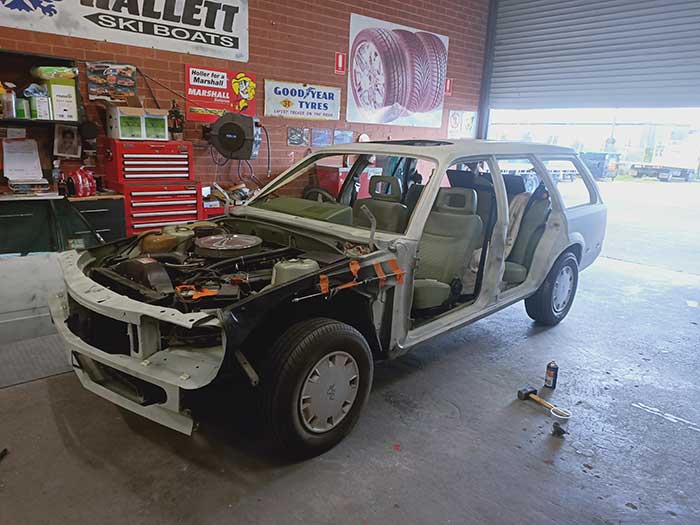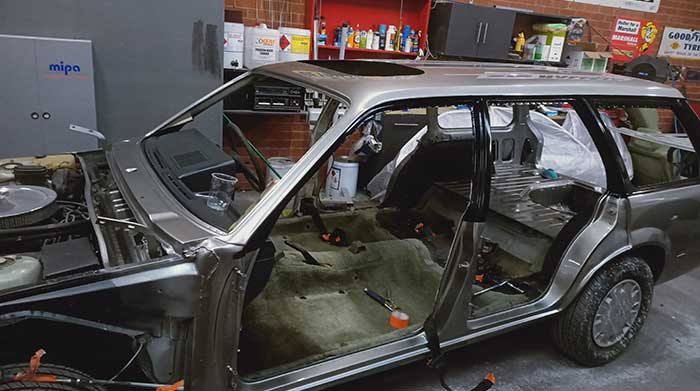 The next stage was to work on the interior , this includes retrimmed seats , rework and paint the dash to suit , headlining and new carpet throughout.

On the side of this there were plenty of panels to paint , Doors guards and bumpers all get painted progressively as things are happening and its nice to see the panels and car coming back to life with colour and shine and more importantly straight surfaces.

The bow type headliner installation is not for the fait of heart , requires some patience and some knowledge. I like to chat to people in the trade before taking on a new skill and get the right information on the job and tips which helps to build the confidence in doing things yourself, knowledge is key when it comes to restoring anything.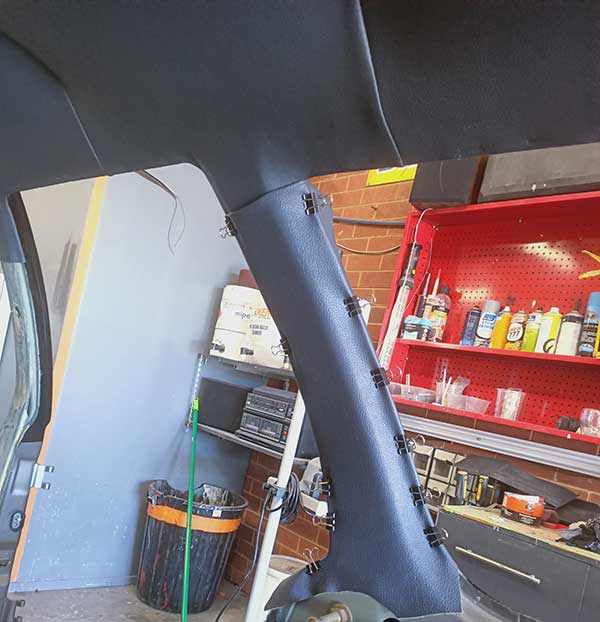 Slowly but surely all the panels and various bits get painted and ready for assembly.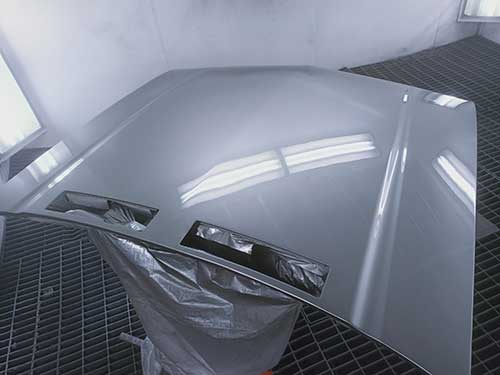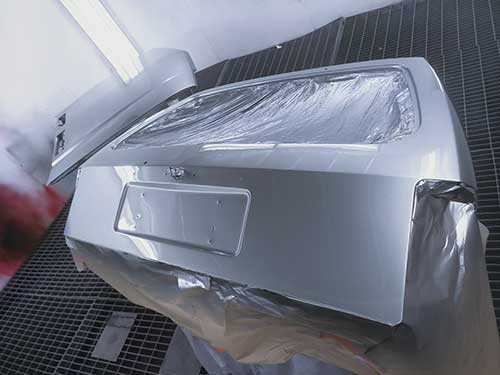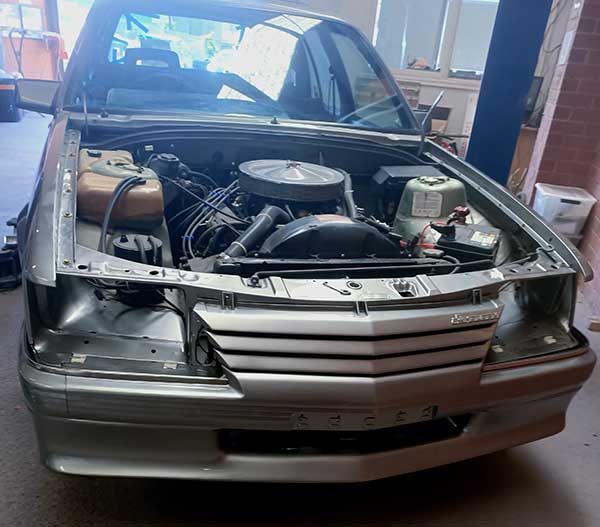 The finished result
After around 12 months of work and assembly the restored wagon is on the road, The next stages of the painting will be to remove the engine and restore and paint the engine bay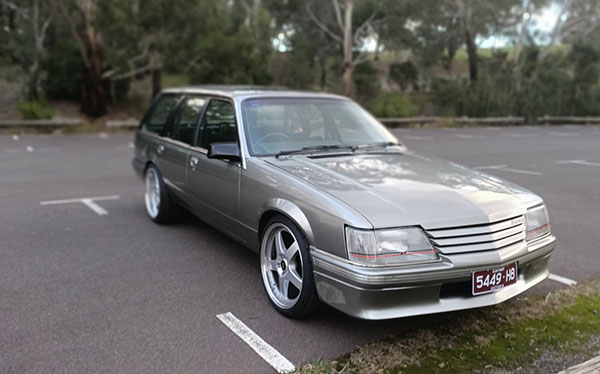 Wheel Repair
We are specialists in gutter rash repair , damaged wheel repair , peeling paint on wheels repair, and all general wheel repair in melbourne.